FRTIB Strategic Plan

FY 2022-2026

FRTIB's mission is to help current and former civilian employees and members of the uniformed services prepare for their retirement years via the TSP.

Download the FY22-26 Strategic Plan to see our plans for the next five years.
Our Mission
Our Goals
The FRTIB is charged by law to administer the TSP solely in the interest of the participants and beneficiaries.
We seek to improve participant retirement outcomes; provide top-tier defined contribution service to participants; function as a high-performing Agency; and transition successfully to a managed services operating model.
Overall TSP Satisfaction
Extremely Satisfied/Satisfied (87%)
Neither Satisfied nor Unsatisfied (11%)
Dissatisfied/Extremely Dissatisfied (2%)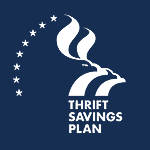 Learn about TSP
Whether you're new to the TSP, or you need a refresher, we're here to help with the basics.